Roof Restorations
When it comes to roof restorations, ICRS uses silicone or acrylic roof coatings depending on your specific needs. Each of these options results in a 50% cost savings when compared to the typical roof replacement. Silicone coatings show greater resistance to ponded water areas than do acrylic coatings while acrylic coatings have greater "Dirt Pickup Resistance" (DPR) and much greater tear resistance than their silicone counterparts.
Learn More
Tear-off & Roof Recovers
At ICRS, our roof tear-off process is done expediently and efficiently! We protect your property during the process, discard the old materials, and leave the roof deck ready for it's new look! We go the extra mile to protect your landscape by using tarps and other materials necessary to avoid damage. When ICRS leaves the site, you will never know we were there! Roof Recovering is the process of installing an additional roof covering over a prepared existing roof - all without removing the existing one. Many times it is more cost efficient to recover as opposed to replace. Let the pros at ICRS help you determine which option is best for you and your budget.
Learn More
Our Services
At ICRS we provide many commercial and industrial roofing solutions, including roofing service and maintenance, large paint jobs, roof tear offs, roof recovers, and direct overlays - using today's best Single Ply Membranes, such as TPO, PVC and EPDM roof systems. We also only sell you the options that meet your budget and roofing requirements for your property. Nothing more, nothing less! The more you save without jeopardizing quality, the more you can spend on other capital improvements needed within your organization.

Call us today for a FREE roof evaluation!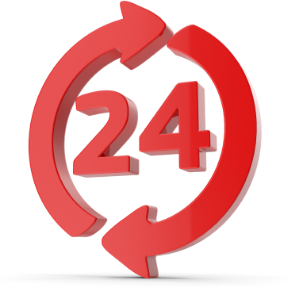 24 Hour Emergency Service
ICRS knows that when you have a roof issue, you have a potential major issue. This is why our team of licensed and insured professionals are available 24/7/365 to help get things back to normal. Many of our competitors are available 8 hours a day, 5 days a week. Give us a call - anytime, any day, and we will be there for you!
Give Us A Call